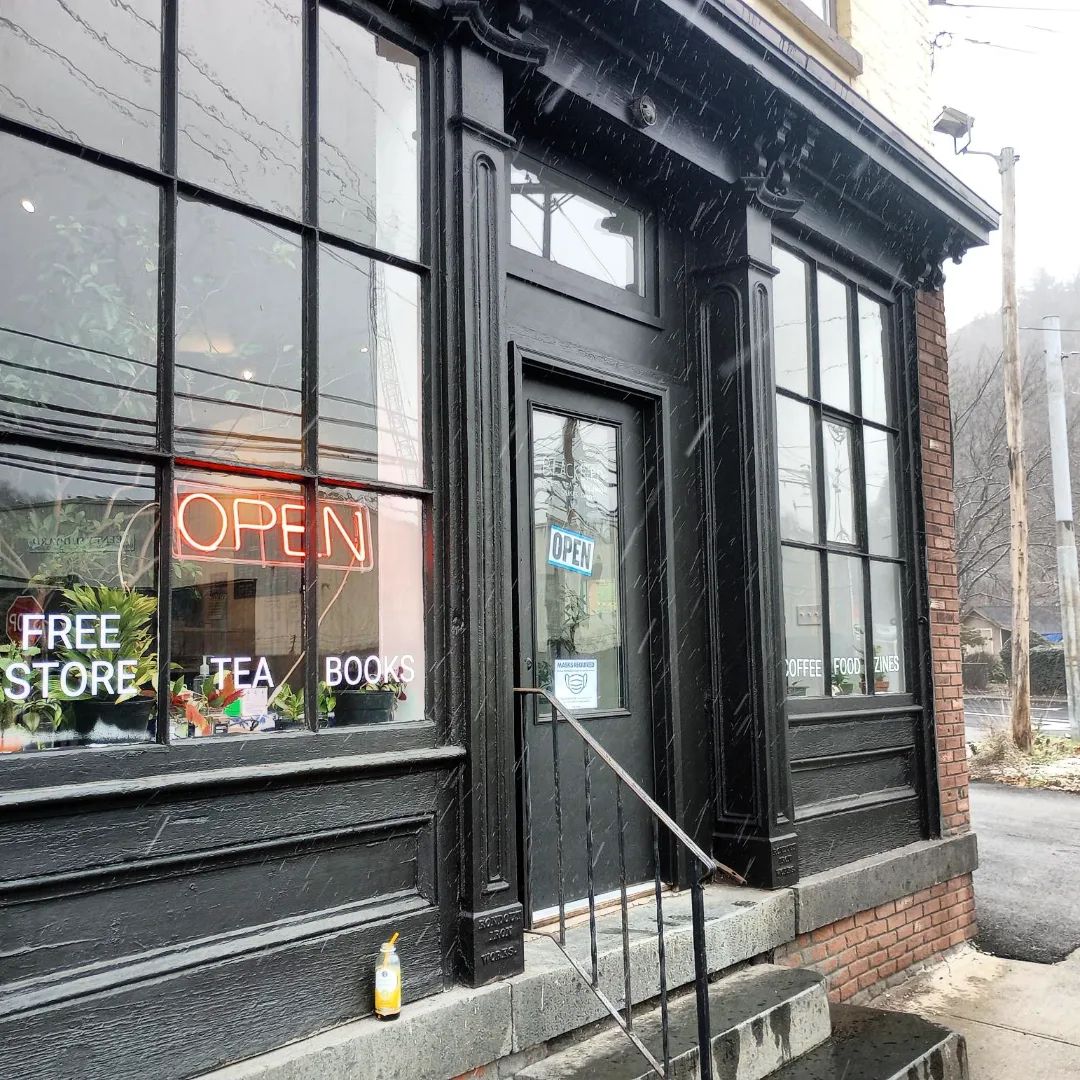 Blackbird is a community-focused Café, Store, and Infoshop in "Kingston, NY"
Our café strives to supply our neighbors and the surrounding area with the best locally and/or cooperatively roasted coffee, teas, and snacks with an emphasis on freshness, quality, and affordability. Our FREE Rad-Lit Library is open to the public, and a number of arts and political zines/books are for sale as well. We carry a growing selection of produce/groceries, household products, and crafted goods, favoring local and ethically-operated vendors. We also host the Wilbur Free Fridge, open 24/7.
Our community is in the midst of ongoing crises: housing, racism, and capitalist-imperialist greed. As an independent small business, we have a responsibility to our community to stand up with the historically excluded and working class of Kingston to protect the land from pollution, the citizens from state-sponsored violence, and the workers from wage-servitude. Our success is wholly dependent on the successes and health of our community.
Once we reach sustainable revenues (including sustainable compensation for all staff), all surplus funds will go towards a Community Solidarity Fund. As we work towards that goal and beyond, all of our prepared products and services are sliding-scale: nobody will be turned away for inability to pay or pay market price.

We are always open to criticism and feedback from our community. If you would like to see us modify our offerings, support a group/cause, or create space for: a community meeting, dialogue, educational workshop, artistic gathering/etc, please:
Call the shop at (201) 621-3813 or email us at info@blackbirdinfoshop.com